Christine Lidvall, Director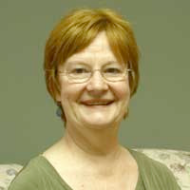 Christine Lidvall has practiced the Alexander Technique since 1987. She graduated from the Alexander Alliance in Philadelphia, PA where she trained with Martha and Bruce Fertman and was certified in 2000 through Alexander Technique International (ATI). Further studies include work with Frank Ottiwell, John Nicholls and Elisabeth Walker among others. In addition to teaching privately, she has taught workshops for organizations such as the C.G. Jung Center of Houston, and the Jewish Community Center of Houston. At Rice University, Lidvall developed and taught an Alexander Technique group class for 10 years. Her background in dance and other movement studies influences her teaching of the Alexander Technique. She holds a B.Sc. in communications from Northwestern University, and a M.A. in dance from the University of Houston-Clear Lake.  For more information go to www.ahealingcollective.com.
Martha Hansen Fertman, Mentor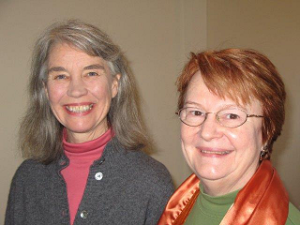 Martha Hansen Fertman is a master teacher of the Alexander Technique in the tradition of Marjorie Barstow. She has been teaching the Alexander Technique for 31 years and has been training teachers of the work for more than 20. In 1983 she co-founded the Alexander Alliance, an internationally affiliated group of Alexander schools, and is currently running the Philadelphia School for the Alexander Technique. She comes to the Alexander Technique through a broad base of movement studies including ballet, modern dance and choreography, improvisation, T'ai Chi Chuan and Authentic Movement.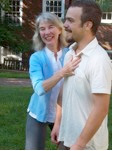 Her training in Alexander Technique includes a 10-year apprenticeship with Marjorie Barstow as well as studies with Catherine (Kitty) Wielopolska and Elisabeth Walker, all first generation teachers trained by F.M Alexander. Martha is an Alexander Technique International certified teacher and sponsor.
Meade Andrews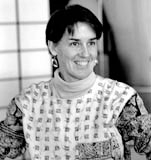 Meade Andrews has been teaching the Alexander Technique for more than 25 years and also works as an acting coach and movement consultant for theatre productions. She currently teaches as guest artist in theatre at Rider University and in the music program at Westminster Choir College, both located in Princeton, New Jersey. She maintains a private Alexander Technique practice in the area and also travels to teach in New York City and Washington, DC, where she continues to present workshops at the Studio Theatre, her professional base for over 20 years. She recently completed a training in Alexander Technique and the Art of Breathing with Jessica Wolf and several teacher refresher courses with John Nicholls.
Kathryn Armour, M.A.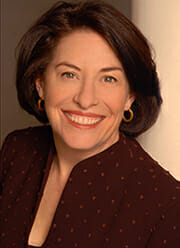 Kathryn Armour (M.A. University of Chicago),studied voice in Florence, Italy for 5 years, and then voice and acting in New York City.  She was a finalist in both the Metropolitan Opera and Pavarotti  Competitions and has professional credits in all genres from opera to cabaret. She taught voice at New York University for 17 years.   Kathryn has a studio in mid-town Manhattan, where she teaches voice (for classical and Broadway singers and actors) together with the Alexander Technique.  She holds Voice Masterclasses in June at Lake Como, in the Italian Alps. In August she runs a VoiceCamp in New Hampshire. (www.KathrynArmour.com
Kathryn was a performer at the international AT Congresses in Oxford and Lugano, and a presenter at Limerick. She has taught voice and Alexander Technique at the Philadelphia School for AT, the Toronto (Susan Sinclair) Alexander Technique training program, and at the AT Training Centre in Ireland. She has presented AT and Voice workshops for the ATI Conferences in Toronto and Philadelphia, and at the University of Wisconsin Medical School Voice Clinic, and the 2013-2016 Freedom to Act Conferences in New York.  Since 2011 Kathryn has been the Voice and Alexander Technique teacher for the award-winning Fiasco Theater Company. Their production of Sondheim's Into the Woods was produced on Broadway during the winter of 2014-15, to rave reviews. The company is currently playing the show in London.
Dale Beaver

Dale Beaver, RMT, has a BMus from Mt. Union College and graduate work at OSU. After a 10-year period of study with Bill Conable and others who trained in Lincoln Nebraska, he became a certified teaching member of ATI. For 20 years, he has taught residential Alexander Technique workshops in Ohio, Virginia, Vermont, Indiana, Michigan, Wisconsin, North & South Carolina and Washington as well as state music conventions throughout the Great Lakes region. Throughout the year, he teaches Alexander Technique courses at Ohio State University in the School of Music, Dance Department and Theater Department.  He is presently Director of Health and Wellness for the School of Music at OSU. Along with continued regular Alexander studies with colleagues, he studies energy work with James Kepner and Carol DeSanto, and has been certified at the Advanced Practitioner Level in Nervous System Energy work. Dale has been an organist and choir director for over 45 years, and runs a private vocal studio.
Kimberly Clark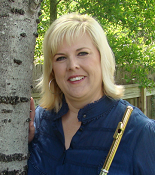 Kimberly Clark is a licensed Andover Educator and Owner of MoveWell, a business dedicated to teaching movement education through Body Mapping and Alexander Technique. Dr. Clark works with musicians and music educators to improve their quality of movement, create freedom and ease in their playing and conducting, alleviate pain, and help avoid injury. She gives masterclasses at universities and music festivals across the country in Body Mapping and flute performance.
Kimberly holds a Doctor of Musical Arts Degree and Master of Music degree in flute performance and a Bachelor of Music Education degree. She studied at the San Francisco Conservatory of Music and the University of Houston. Dr. Clark is the Co-Executive Director of Floot Fire Inc. and directs flute workshops in Houston, Austin, and Plano. She previously taught flute at the University of Houston and served on the Board of Directors for the National Flute Association. Dr. Clark is a member of Scirocco Winds, a Houston based woodwind quintet and an active freelance musician.
Kay S. Hooper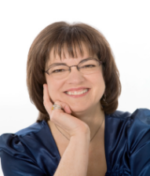 Kay S. Hooper, M.M. from Illinois State University, is a certified Alexander Technique teacher through Alexander Technique International. She completed her certification training at the Alexander Alliance in Philadelphia and has studied with highly regarded Alexander teachers in the US and England. Kay is also a certified teacher of Body Mapping through Andover Educators and operates an active piano and Alexander Technique studio in Selingrove, PA. Kay is the author and publisher of Sensory Tune-ups: A Guided Journal of Sensory Experiences for Performers of All Ages. Published articles by Kay have appeared in Keyboard Companion, American Music Teacher Journal, and Direction Journal, as well as Cornucopia. For more information, visit her website at www.allsensepress.com.
Susan Sinclair

Susan Sinclair is the director of the Alexander and Pilates Center in Toronto, Canada, where she teaches in her private practice, and directs teacher trainings in both the Alexander Technique and The Pilates Method. Susan has taught for 17 years since graduating from The Alexander Foundation in Philadelphia, where she studied with Bruce and Martha Fertman, and is a certified teaching member of Alexander Technique International. Along with studying and teaching the Pilates Method for 21 years, Susan's movement training includes modern dance, contact improvisation, aerial dance, Tai Chi and Developmental Movement.